Prairie Plant Conservation Program Partners
Whidbey-Camano Land Trust
WCLT
The Whidbey-Camano Land Trust (WCLT) has worked to protect and preserve natural lands for more than 25 years. Through providing conservation easements, acquiring donations, and purchasing natural lands WCLT has restored a variety of natural spaces including forests, farmlands, prairies, wetlands. WCLT also provides conservation training to land owners and helps owners of rare ecosystems to get tax benefits for maintaining their private ecosystems.
On Whidbey Island, WCLT manages prairie habitats and requests a variety of unique and diverse island prairie species from plant nurseries managed by SPP and partners. Demand for these rare plants means that inmate crews gain more diverse ecological knowledge of Washington's prairies and cultivation techniques.
Friends of Puget Prairies

The Friends of Puget Prairies is an informal organization devoted to conserving and restoring Washington's native prairie ecosystems. The group created the original model for volunteers and community members to cultivate prairie plants for restoration. Members of the organization are instrumental in the collection of wild sourced seed for the restoration of Salish lowland prairies. Additionally, Friends of Puget Prairies developed the first protocols for the cultivation of native prairie species in the south Salish Sea. Friends of Puget Prairies have provided SPP and our partners an excellent foundation to build upon to continue to improve and protect the prairies of the Slaish Sea region.
Pacific Rim Institute for Environmental Stewardship
PRI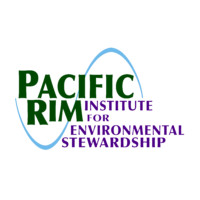 The Pacific Rim Institute (PRI) is a non-profit committed to restoring natural areas and providing environmental outreach and education. Located on Whidbey Island, PRI was established as a non-profit in 2010, but traces its roots back to 1995 when it was created as a field campus for a network of Christian colleges and universities in the Pacific Northwest. PRI's campus includes native prairie. As an SPP partner, PRI manages the restoration and re-introduction of golden paintbrush (Castilleja levisecta) on island environments in north Puget Sound and the re-introduction of C. levisecta on extirpated sites in the south Puget Sound lowlands. PRI also funds all of SPP's efforts to research the cultivation of C. levisecta, a Washington state listed endangered species.